guided bird- & animal watching
The local guides
---
We have four expert guides that can help make your experience in Khao Sok a memorable one.  Please feel free to choose the one with the style that suits you!  Everyone on this team has great passion, knowledge, experience in guest service.  We hope this information will help you have a memorable trip and an amazing journey through the jungle.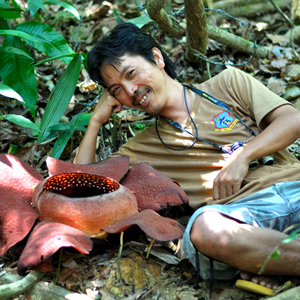 Gai Rung Se Lin was born in Surat Thani, but always wanted to leave the city and be closer to nature, so he moved to Khao Sok in 2005.  His hobbies include birdwatching and exploring the beautiful natural environments of his home. Gai has been a guide to all types of travelers and several film and documentary crews in his years of experience.  Gai's expertise is in wildlife photography and birdwatching.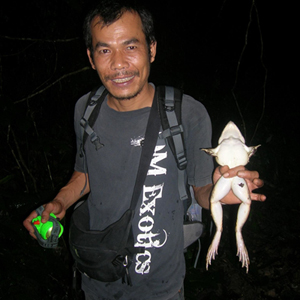 Daeng was born and raised in Khao Sok, spending his entire life surrounded by nature.  Growing up in the forest, Daeng learned a lot about the local plants and animals and has always had a fascination with his birthplace.  In his over 10 years of guiding experience, Daeng has gained lots of expertise on the plants and insects of Khao Sok.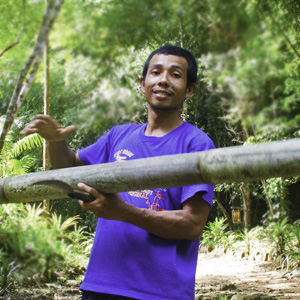 Et was born in Don Sak, the town known for its ferries to the islands in the Thai Gulf.  After seven years of working as a guide in Khao Sok, he has developed a deep interest in local flora, especially orchids.  Et can identify nearly any plant along the trails here and can usually tell you about its uses for food or medicine.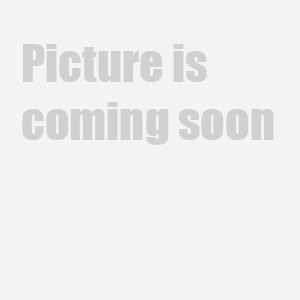 Tuek has been working as a local guide of 8 years and specializes in wilderness survival.  He has many techniques that he loves sharing with guests about living and surviving in the forest.  Most of his free time is spent camping out in nature, and enjoys teaching others about finding food, cooking with bamboo, and learning about the forgotten lifestyle of our ancestors.